I just finished watching "The Tokyo Godfathers" , and no it's not about the Yakuza, on the OvationTV channel.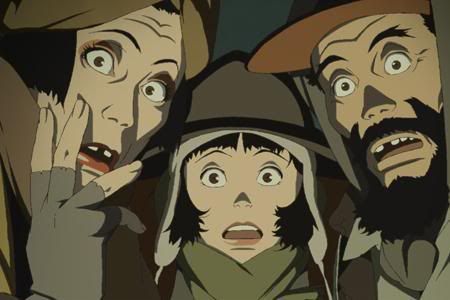 It's about these 3 homeless people, Hana-chan, a tranvestite who wants to be a mother ; Miyuki, a girl who runs away from home; and Gin, a gambler with a sad past; who find a baby girl abandoned on Christmas Day and are trying to find her mother.

By the describtion you think it was a sad movie, though it did have it's moment, it was really funny! There's a lots of crazy running and odd wtf [what the f...rench toast] moments but I really liked it.
Especially the sound track. I believe that had to be the first time I've heard Silent Night in Japanese.

5 stars easily.
I wonder has anyone else seen it or liked it?
Mood:

cheerful